Golden Award Winners
Congratulations to the following children who received Golden Award Certificates in our Celebration Assemblies for their hard work:
3C – Aayan H, Natalie Z, Billie-Jo B, George J, Hayden S, Hollie S, Eve P-H, Lewis A, Nicholas V, Jessica B, Kristija C, Jonathan D, Lily-Anne O'H, Emmanuel K
3F/S – Sienna B, Lilian B, Ruby-Lea B, Corey S, Aoife A, Aaron F, Layth K, Jessica S, Tyler J, Aaliyah C, Jaydon F, Emily G, Jayden W, Richard M
4H – Connor N, Lauren P, Lilly-Mae H, Finley R, Christopher C, Joshua P, Nehal A, Jasmine W-S, Adina H, Leo R, Lauren P, Dariuss N, Elakiyah V, Olliver P, Abdulrahim F
4S –Kaila A, Ella G, Kianna B, Frankie C, Jakub S, Rohan P-H, Harrison B, Matthew W, Grace M, Matthieu D, Kyle C, Ella G, Rafaelis L, Faythhanne E-M
5O – Max C, George P, Nikita W, Mason H, Rhys K, Keenan M, Leah E, Frankie B, Maya D, Harrison B, Adil H, Sorcha O'C
5R – Ben C, Levi B, Brett S-M, Harley H, Charlie D, David N, Rubeen K, Kiah S, Kiera C, Evangeline B, Aaron J, Alfie S, Rosie M, Summer B
6B – Miles E, Lucy W, Hannah J, Ben N, Maria R, Freddie H, Rihanna D, Fayed H, Yesline S-W, Jesper B, Thomas C, Amelia K, Jayden A
6C – Keeley J, Nahil K, Marc S, Jessica S, Georgia M, Maggie M, Jessica A, Timothy G, Kian B, Amy C, Faria A, Chani M, Connor D, Millie MEnter text...
Robot Competition – Saturday 14th January 2017
Our Robot Club team whirred and buzzed at the Eastern Region heat of the First Lego League. The Robot, named Jeff, was carefully programmed over many weeks by team members. On the day, Jeff was up against stiff opposition - seven other schools (all high schools). We were thrilled to qualify for the semi-finals by showing particular skill in placing the Lego shark. We were even more thrilled to win a trophy for the best project presentation of the day. The team were commended for the teamwork showed throughout the presentation, and in fact they were a credit to the school throughout the day.
Congratulations and well done to the team – Louis G, Rinnah E, Rian B, Ethan L, Joshua G and Marc S and a big thank you to the supporting parents for your enthusiasm and assistance.
Mr. Robinson
Harvest Festival
Stopsley Baptist Church attended our Harvest Festival Assembly at the beginning of October 2016. We were very pleased to welcome so many parents/carers of our Year 3 and 4 pupils at the assembly.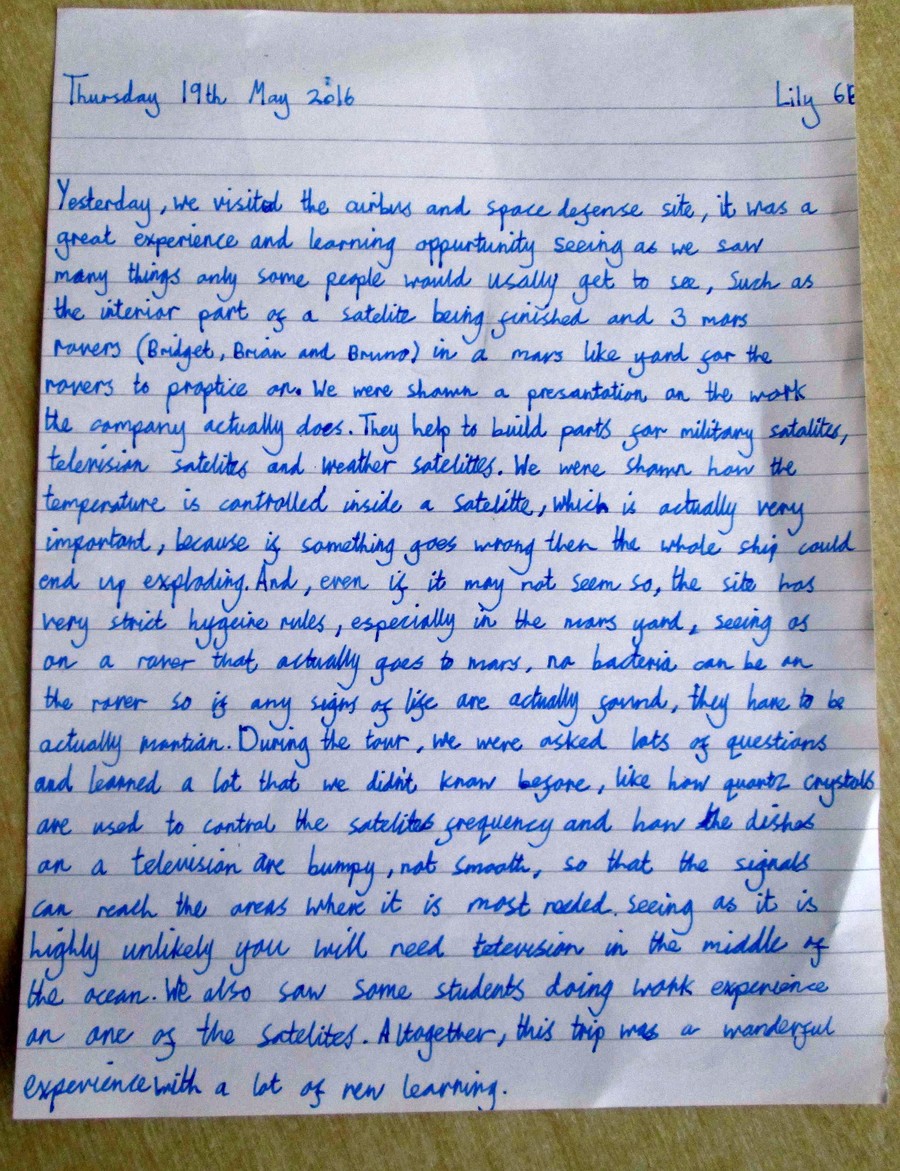 Here are some pictures from May half term's prize winning Assembly for Accelerated Reader