Investors in Pupils
In February 2020, we were awarded "Investors in Pupils" status. Investors in Pupils is a simple concept to empower all pupils, increase motivation and contribute to raising achievement. The programme offers schools a framework for involving pupils in decision making, and developing responsibility and leadership in relation to their learning and behaviour. Pupils learn about how the school is run, and, in turn, understand how they themselves can contribute to the running of the school. Pupils commit to common goals and teamwork – together with each other and with staff. Schools work to continually improve their provision across a number of indicators.
Our work is led by Miss Perini, supported by Mrs Whiting, and our school councillors have played a key role in leading some of the developments.
You can see more about school council on their page in the "About us" section. (After a year as 'self validated' we will receive an external validation visit)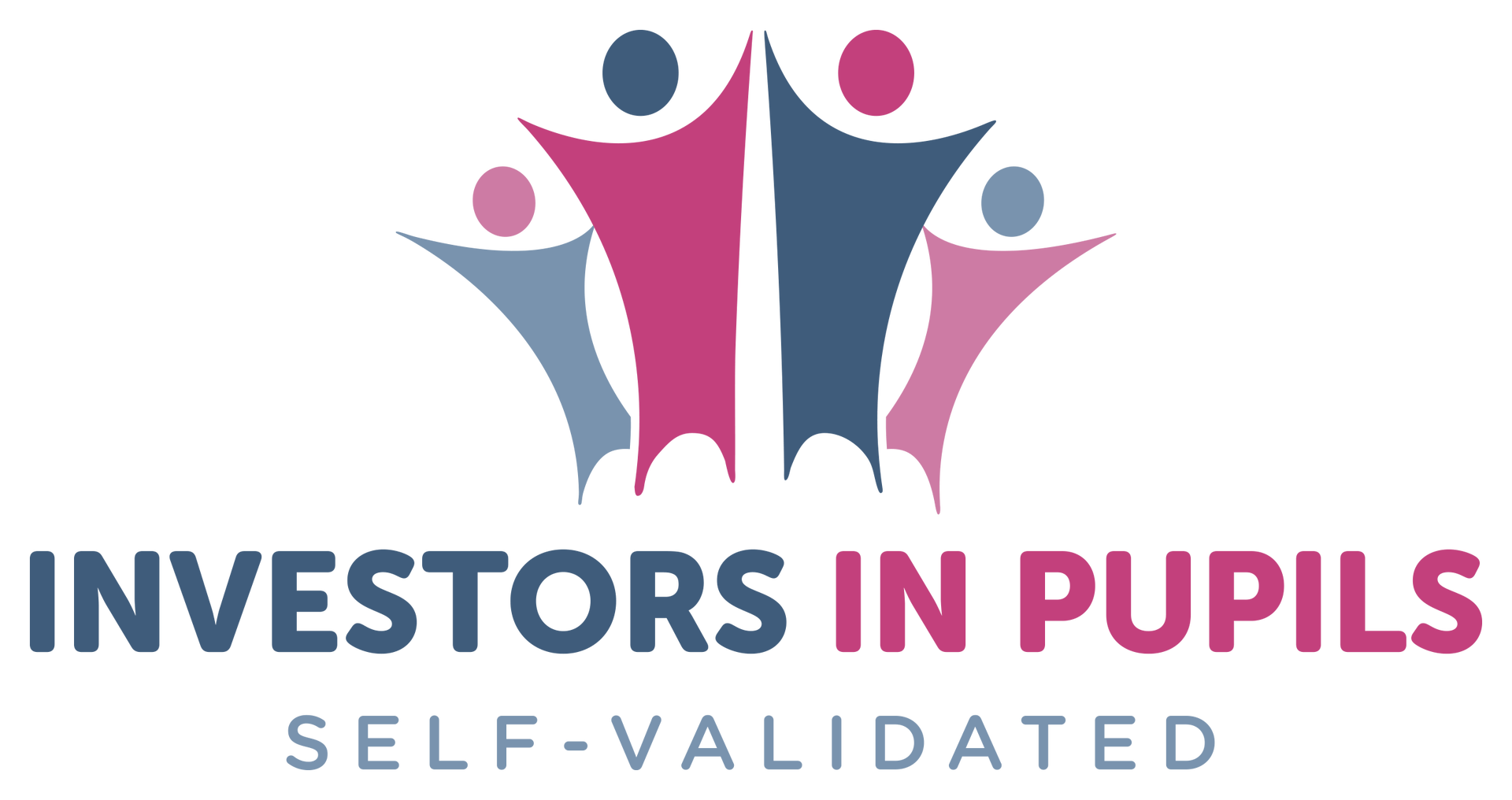 "Meet the governors"
As our work towards Investors in Pupils status gathers momentum, the governors came in to meet the children to talk about their work. Five governors came to assembly to answer pupils' questions about their roles and the impact of their work. They ranged in experience from weeks to decades of service to the governing body. The school council introduced the assembly, which was organised by Miss Perini, and then children from all years asked them some great questions about their role.
(You can find out who is on our governing body by looking at the Governors page of the website.)
Class and Individual Aims
As part of the Investors in Pupils process, children learn to set targets or aims for themselves to work on at school. They also work together as a class to create their class mission statement.
2019 Pupil Survey
In June, all the children took part in a pupil survey and had a chance to let Mr Hunt and the governors know how they felt about their school. Here are the responses: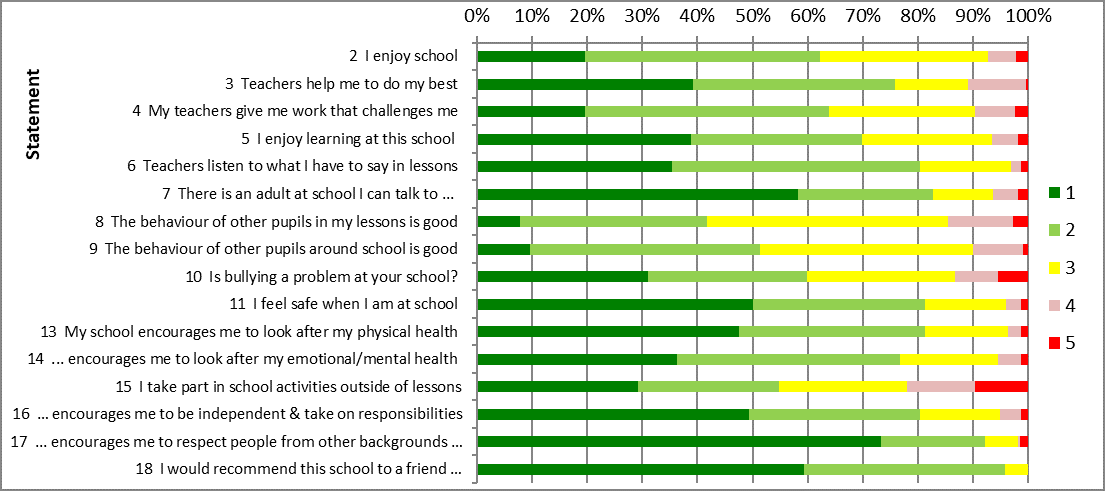 Key to responses (this varied according to the statement but was usually one of the following):
| | | | | | |
| --- | --- | --- | --- | --- | --- |
| Response | 1 | 2 | 3 | 4 | 5 |
| | Strongly agree | Agree | Neither agree nor disagree | Disagree | Strongly disagree |
| or | All the time | Most of the time | Some of the time | Almost never | Never |
There were four additional questions:
Q12. What makes you feel unsafe at school? Q19. What do you like about the school? Q20. What would you like to be improved at the school?
We were pleased to see that, on the whole, the pupils were positive about their Someries experience. They also gave us feedback on what they thought could be improved and Mr Hunt will be working with the school council this year to see how some of these changes can be brought about.
When asked what they liked about the school here are some of the positive responses:
"Everything because it's epic." "Everything because it's just a good school in general." "I love this school!"
"I like that this school has amazing and fresh ideas." "Everyone is respectful to each other."
"I like everything about this school because it makes me good at lots of things." "Because you are safe."
"I like the fact that sometimes you can make fun because everyone will laugh and we have fun."
"How the staff are so welcoming." "I like school because it is a place where I can trust people."
"Other students are very nice and helpful."
"I like that when I am sad I always have someone to talk to." "Everyone is really polite and caring."
"There's no bullying. Most people are friendly." "Learning and feeling safe because I like this school"
"It has lots of multi-cultural backgrounds because otherwise it would be really boring."
"We have lots of events because we get to do things that you wouldn't have done if you didn't come to this school."
"I like how kind the teachers are to you" "I like that the teachers encourage us in every lesson"
"I also like the playground and that there is lots of room to play." "It makes a better version of ourselves."
Some of the requested improvements we will be making are: having more reading books; having regular TT Rock Stars lessons; installing more fitness equipment so that children can use it to be active more often.
About Investors in Pupils
The following document that Miss Perini produced for staff provides detailed information on the process and what it means for the school: